There are ways of producing great quality wedding videos. Remember that clients are paying you to capture the best moments of this once in a lifetime experience. Part of the service is the presence of cinematographers who can give the best direction on how to take the videos.
The first thing that you need to understand is the ratings for LUX. It is a standard of measurement that you should look into when you purchase a video cam. Low LUX cameras take better quality in scenarios with low lighting. This is perfect for indoor videography. Weddings take place in mostly low light venues like churches and ballrooms, benefit from low LUX ratings.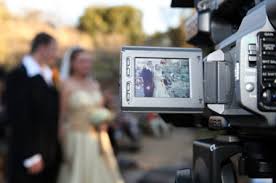 Buy the correct equipment. People think they need to get the most advanced equipment to take perfect videos. The truth is that for a Sydney wedding filmmaker, the right equipment does not need to be the most advanced. All you need is a wireless microphone, sound recorders, a fluid head tripod, and a High Density Video Camera.
Bring a back up sound recorder for every wedding videography job you have. Anything can happen to your primary sound recorder. It can break down. Sometimes, it does not record sounds clearly because of ambient noises. In this situation, you need to have a back-up sound recorder. Maybe, you should set-up more than one. You can use this in moments when the couple needs to say their vows.
Take a background-roll coverage. The background roll or B-roll is very important to cinematographers. This is the best way to put a lot of importance on everything about the wedding aside from the couple. It is fairly easy to do because all you need is to set-up a camera to take footages of the church, the buffet, the ballroom, the garden and more. If you start taking footages earlier than the arrival of the couple, you can take shots of the guests while they settle in. There are a lot of areas and people that you can take footages of that play an important role in the wedding.
Rehearse with the whole entourage. This is something that can play to your advantage. If you are just starting out in your career, then this is important. If the venues to be used in the wedding and reception are new to you, then this is important. Attending the rehearsal will give you the chance to see what the best vantage points are in taking videos. You can talk about final adjustments with the couple before the big day itself.
These are things that are important for wedding cinematographers.